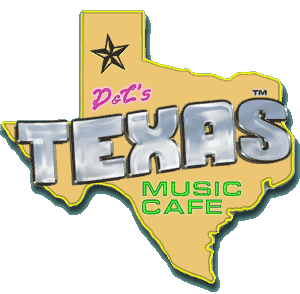 Tsunami Victims Benefit

D&L's Texas Music Café will be hosting a benefit for the survivors of the tsunami in Southeast Asia. The benefit will be the weekend of January 22nd & 23rd. D&L's Texas Music Café is located at 1321 South Congress (two doors down from the Continental Club). The benefit will include performances by many local musicians and a silent auction with gift cards, merchandise and services donated by South Austin merchants.

Advance tickets will be sold at D&L's and Love Gift Shop, located at 1000 South 1st Street. Ticket prices will be $15 per day or $25 for a two-day pass. There will likely be tickets available at the door but we encourage you to buy them in advance to ensure that you are able to participate in this event.

All proceeds from tickets and the silent auction as well as 10% of all restaurant and bar sales will be donated to American Red Cross and the Aid Lanka Kids Foundation. The Aid Lanka Kids Foundation is a recently established organization that was formed in Austin by Sri Lankans living in the Austin area. 100% of all donations will be sent to Sri Lanka as they are a strictly volunteer operated organization. Their proceeds go directly to helping support disabled orphans and rebuilding their orphanages that were destroyed by the tsunami in Sri Lanka. For more information regarding this organization visit AidLankaKids.org.

The musicians scheduled to perform are:
Saturday – starting at 2:00 pm (in order of appearance with 45 minute sets each)
Michael Fracasso
Ernie C. Ernst
Kacy Crowley
Suzanna Choffel
Ginger Leigh
Trish Murphy
Darin Murphy
Real Heroes
54 Seconds

Sunday – starting at 2:00pm (in order of appearance with 45 minute sets each)
Dale Watson
Erik Hokkanen
Redd Volkaert
Carolyn Wonderland
James McMurtry
Two Hoots and a Holler
Hummingbirds
Matt the Electrician

These musicians are all graciously donating their time and talent for this cause. The music will be held outdoors on our back patio rain or shine, as we have a tent donated courtesy of Southwest Tent Rentals.

The silent auction will begin at 2:00pm and items will be awarded at the end of each day's event. Persons participating in the auction do not need to be present to claim their items. We will have many items from our neighbors on South Congress as well as other merchants around town. Everything from gift certificates to South Congress Café, hair services from Pink Salon and Hairy Situations, concert tickets, gift certificates to Goodie Two Shoes and Therapy and even some tattoo time from Southside Tattoo shop! Come check it out and go home with some great items and support a wonderful cause at the same time.

On behalf of the café, the musicians performing for you and all of the merchants who are donating fabulous merchandise, gift cards and/or services for this benefit, we encourage you all to come out and show your support so that we can raise a substantial amount of money to assist the people who are struggling to survive and recover from this incredible disaster.

Thanks so much and hope to see you out on the 22nd or the 23rd or both!
---
austin loves the world
• contact:
info@austinlovestheworld.com
•
website support donated by
chocolatemedia.com
©2005 chocolatemedia.com